If you want to know how to improve websites ranking. Then, search engine optimization (SEO) needs to be at the top of your priority list. It will be hard to find services and products if your website is not visible on the first page of a Google search.
Now, ranking your websites on top searches is not easy but not too hard as well. All this effort to bring your website and blog on the first search is worthwhile. As per Backlinko, among all the first page results, the first result gets over 31% of clicks.
One of the interesting facts is that 75% of the traffic won't click on the second result of the first page. This simply means that the first result has more chances of getting more traffic. Thus, conversion can also get higher.
So, if your website is not ranking, then it's hard to find traffic, and converting this traffic can also be hard. But, it's never too late; you can still improve the ranking of your website. There are certain ways that can be used to grab good ranking and traffic.
Here are some simple steps that you can follow to improve website ranking.
If you are curious about knowing how to improve Google search ranking. Then, first, learn how to do SEO for a website step by step. And a higher ranking means more organic traffic, visitors, and leads. Here you will discuss some important strategies. That you can use to improve your website ranking.
Getting Familiar with Google Algorithm
Know Where You Stand
Check SEO Metrics of your Site
Mobile Optimization
Fix Penalties
Keyword Research
On-page SEO
Off-page SEO
Content Quality
Images
Social Media
Getting Familiar with Google Algorithm
Google is one of the biggest search engines worldwide. It constantly changes its algorithm, sometimes these changes are public. And sometimes, they are just implemented. As per MOZ, there are 500 to 600 Google algorithm changes per year; that's huge!
The exact working algorithm of Google is still unknown because of major updates done by Google every year. Without knowing the same algorithm. Developing a proper path to rank your website becomes challenging.
In some cases, people also start using black SEO techniques to rank their websites. It makes it hard for honest people to rank up their websites. However, Google has a policy to deal with such activities.
Here are some significant updates to the Google algorithm:
Page Experience Update: In June 2021, this update affected the core Web Vitals, organic results, and News alerts.
Core Update: In December 2020, Google rolled out this update. It focused on SEO content quality and relevance.
So, these are some very recent updates that Google introduced in its algorithm. If you are thinking about how you are supposed to keep track of all Google updates, we have something for you. Using the Moz Google Algorithm Change History database. You can track all updates; it has organized updates chronologically.
Know Where You Stand
To improve your ranking, you need to analyze your current ranking and position. Don't worry; it's not hard, and you can use tools that will help analyze your website. Marketing tools like Ubersuggest, Ahrefs, SEMRush, Moz, and others are quite helpful. These tools will give you insights into your user data, and website performance. Suggestions to improve ranking, traffic overview, SEO, keyword difficulty, and other things.
Page loading speed is one of the most important factors, and it can take up or down your ranking. Understand it this way: when a user visits your website. If it takes too much time to load, the user will go back and search for an alternate website.
If the second website has a good response time and loads. You lose traffic, and your competitor will gain. Google will observe this pattern and start pulling down the ranking of your website.
Negative interaction with websites can harm the ranking. Look at how abandonment rates and page load time effects. Various research shows that 40% of visitors leave the websites if the loading time is more than 3 seconds. Now, the shocking part is that 80% of these won't return to the website.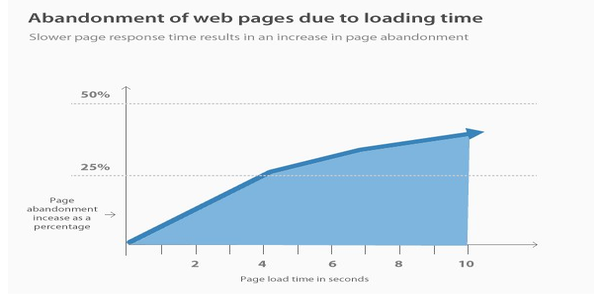 You can check your site speed using various tools such as:
Google PageSpeed Insights
WebPageTest
YSlow browser extension (for Yahoo)
Pingdom Website Speed Test
Check SEO Metrics of your Site
It is needed to track all the vital SEO metrics of your website. This practice will help you find the weak areas of your site. You can track the source of your traffic, and it will help find when and how traffic is coming to your website.
You can use Google Analytics to track down all your account activities. So you need to find the keywords that generate traffic for your site, it can be challenging, but it's possible. This will help you in finding how many clicks you get for a particular keyword.
Transactional Keywords: Very few people focus on transactional keywords. We all know that commercial keywords are the ones to generate revenue. So, it is the time when you should know the main difference between commercial and informational keywords.
We use informational keywords to increase organic traffic. But you need transactional keywords to convert these visitors into buyers. Informational keywords example: How to rank websites, Free ebook download, etc.
These terms can drive traffic organically, but it is hard for people to buy from these posts. So, here we need to use transactional keywords to show intent. For example, best Face Wash for Men, Top 10 SEO tools. These transactional keywords tend to convert better than other keywords. And take benefits of using long-tail Keywords in SEO.
Mobile Optimization
In today's world, most users surf using their mobile devices. This means, that to rank well, you need to optimize your site to perform well on mobile. Google algorithms are dynamic; they change very frequently.
In 2017, Google said, "Starting today, pages. Content is not easily accessible to a user on the transition from the mobile search results, may not rank as high."
In 2020, Google moved to "mobile-first indexing," as per which if your site is hard to navigate. The chances are high that your website will get affected. So, you can use Google mobile-friendly tests to check your website's health.
Some best tips to make your site mobile-friendly:
If you use CMS platforms like WordPress, Wix, and others. Then use mobile-friendly themes. Update your site version to take advantage of it.
Try not to use popups because they can annoy users, and they can be harmful.
Local SEO for your mobile-friendly site is also important.
Fix Penalties
Till here, we have checked the ranking, and tracked metrics. Now we examine the site in detail and fix penalties. Start with checking your website's links because a bad link can hurt your site. And sooner or later, Google will penalize it. 
It would be better to analyze the backlinks of your website. You can use analytics tools such as:
Ahrefs
Moz
Link Explorer
SEOprofiler
WebMeUp
Ubersuggest
Unique Active Backlinks: These are the backlinks that affect your website ranking directly or indirectly. In this term, "Unique" means links are from different IP addresses. It is one way of finding natural links.
No follow Link: It is introduced to stop spammy blog comments from manipulating rankings. It is required to diversify your link profile. Like adding dofollow and nofollow links. 
Anchor Text: It is the text that becomes the link and points to your page. An exact match of anchor text with other websites can be harmful. It would be better to diversify your anchor text to avoid the Google penalty.
Avoid over-optimization: Overuse of anchor text can result in penalization by Google. To avoid this, when you need to link an internal page, try not to use the exact keyword phrase as your anchor text.
Clean up your profile to avoid Google penalties and remove broken links as soon as possible.
Keyword Research
After analyzing everything, it's time to improve on-page SEO. Keyword search is one of the main techniques that can improve the ranking of your website. You can use various tools for keyword research, such as Ubersuggest, Ahrefs, and others. 
Using these tools, you can find keywords that are relevant to your content. You can check the competition on your keywords, search volume, CPC, SEO difficulty, and other factors. Along with that, you can also find keywords of your competitors and can use them in your content.
Analyzing keywords to improve keywords, and placing keywords at the right place is also important. However, targeting the right keyword is also a task. It will help to improve the ranking of your website, thus resulting in better conversion. So, how to place keywords in your content?
You need to frame your title so that can trigger users to click on your content. E.g.:
Top 10 men's shampoo
Buyers' Guide for Trendy Suits
Use keywords to improve the content. You need to understand that there is no specific way to tell the right placement of keywords. And choose the best SEO keywords to optimize your website.
You understand which keywords are required to target. And you can maximize the performance by doing some meaningful SEO changes. Some factors depend on and need to be considered when we talk about on-page SEO.
Title Tags: These need to be optimized; they will determine how the site will perform. Use targeted keywords to write title tags. Make sure the title tag is unique and descriptive. Try not to use the same keywords again and again in the title tag. There are some ways by which you can optimize the title tag:
Use | and – to connect terms to improve quality. Try not to keep the title tag as 'Product page' or 'Home,' doing such a thing makes Google think you have copied the content. Insert keywords in the title tag and try not to write in all caps. Remember, overstuffing keywords can result in bad for your ranking.
Google shows roughly 60 characters on SERPs, and it doesn't mean you can't keep a longer title tag. It is always better to be descriptive.
Schema Markup: It helps in telling Google about the content; let's understand it with this. If I have my name in the content, Google and other alternative search engines will display it in the SERP entry. But, if I use the right schema around the name in the article's HTML. It will help indicate to Google that I'm an author, not just some name written in the content.
Schema helps in delivering more specific information to the user in an organized way.
Featured snippet: They are more featured on mobile SERPs. Now, they will take you to position zero, better than position one, even when you are not winning the ranking.
It shows one of the simplest ways to put your website on the top page. It would help if you created a sitemap to crack the featured snippet concept. In this way, the Google bot reads the file and easily crawls the content, making it more easily available to show.
Off-page SEO is a part of search engine optimization that takes place outside of the website. This purpose is to increase the authority of websites in the eyes of search engines. It involves getting links from other websites that point back to your website. The more high-quality backlinks you have. The higher your website will rank in search engine results pages (SERPs).
By implementing these off-page SEO techniques. You can improve your website's visibility and attract more traffic.
You can use some of the most effective off-page SEO techniques to get quality backlinks.
Content Quality
Content is the main part of your website, and it shows what you offer to your audience. It needs to be high quality and engaging. Keep your content information updated because if you have something outdated. nobody will come again to your website. And duplicate content is a threat to your efforts.
Use data and fact-driven content to attract more traffic from content marketing. Its content writing should also be reliable. It would help if you made sure that whatever you mention in the content is correct. Spreading wrong information can harm your website.
Use storytelling methods to engage your audience. It helps in evoking emotions, and it can help you in converting visitors into customers. At last, you need to add a call to action at the end of your story. And also write SEO-friendly content to optimize your blog for SEO.
Images
Images, videos, graphs, and pictures are some of the great ways to show your thoughts. You can use them in your content, but make sure to use them wisely. They can make your website slow, so it needs to be used wisely. They need to be optimized; as they improve the SEO ranking, you should use them.
The naming of an image can also affect SEO, and you can name your image using keywords. For example, best hairdresser, unique designer top. Using keywords in the title of the image is also a good thing.
To optimize images and pictures. You can resize and compress them without compromising the quality. If the quality is compromised. Adding images makes no sense because they will not add any value to the content.
Social Media
Social media is one of the most acceptable ways to promote your content without facing many problems. Start getting active on your social media platforms, and they can drive good traffic for you. Google also checks factors like:
How active are your social media accounts? How up to date are they? And others. Simply, it can drive traffic to your website that drastically improves the ranking of the website.
So, these are some top and effective ways to improve the ranking of your website. Use relevant keywords and images. And maintain the quality of the content and relevancy of the content. All these practices can help you to take your website to the first position on the first page.
Related Topics