We are pretty sure that you guys are using mobile phones. There are plenty of apps on the store, and everyone uses them freely. Some of them make our work easy and effective, and some are fun. The same is true for WordPress-powered websites to start blogging on WordPress. Plugins have changed the complete perspective of the website owner and developer to make a good website. You can do most things by using plugins only.
In this blog, we will go over every aspect of WordPress plugins. Let's check it out.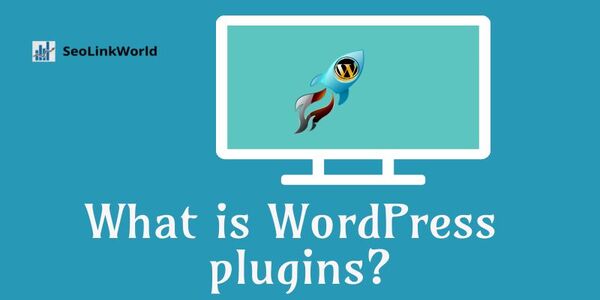 What are WordPress Plugins?
A WordPress plugin is software that you install on your WordPress website. Adding plugins also extends functionality to your existing website and blog. New features are added, allowing you to do various things easily.
For example, if you want to make a webpage. Then what will you do?
If your website is WordPress-based, you can use any page builder to make it easy. Even a non-technical person with some knowledge can do it.
Many plugins enhance your work system. You can migrate your website and use a contact form to get in touch with your customers easily and quickly.
How to Install WordPress Plugins?
Installing WordPress plugins is not so difficult. You can access the plugins option from the admin dashboard. There is a search bar showing on the left upper side of the page. Here you can add whatever plugins you are looking for to your website.
How to install WordPress plugins?
Go to Admin Dashboard

Click on Plugins and Search for Plugins which you are Looking for

Click on Install Now Button

After finding suitable plugins. You should click on the install button to show nearby plugins.

Click on Activate button

It will take some time to install on your dashboard. And then, you need to activate it to make it functional.
Remember, you have the authority to deactivate or delete it from your website.
There are both free and premium plugins available for users. Which can be found on either wordpress.org or Code Canyon. If you have premium plugins, then there are bundles of features you can try. But, you should choose plugins smartly and make sure your requirements are fulfilled.
Also, you can purchase third-party developer plugins. Which you can find on Google or their respective websites.
Things You Should take care of before installing a Plugin.
When installing third-party plugins on your website, do it with caution.
The wrong plugins can cause problems –
It may cause an error on your website.
It can compromise the security of your website.
Your website can take more than the expected time to load.
Unwanted code is added to your website intentionally.
It can harm your website design and UI.
Never install it without reading reviews and feedback because it tells a lot about the plugins.
We can estimate the number of plugins by observing some points. For example, how often are plugins updated and released? Or the last time plugins are updated. Does it contain good reviews or feedback? And so on.
How to update WordPress Plugins?
A good developer or website owner never skips updating their plugins. So, please do it whenever you see an update for the plugin.
WordPress notifies you whenever a plugin update is available. So, you can reach the update section once you click on the notification, and you can update it.
You can choose the auto-update option to avoid time-consuming leggings. Click on the auto-update button shown there.
How to create WordPress plugins?
It is a general question that may pop up in your mind. How to make WordPress plugins?
So, if you want to make WordPress plugins, then make sure you have basic knowledge of the language. And coding like PHP, CSS, HTML, and JavaScript. Because they are the foundation of all programming. You have to make an ecosystem and arrange things. Like local development environments for Mac or Windows because testing matters in real.
First of all, you need the necessary resources to create plugins. You should follow this step-by-step guide to make or build WordPress plugins.
Once you have tested the plugins, if they are working fine for you. You can list them in the WordPress plugin directory so others can enjoy them.
How to Choose the Best Plugin for my website?
Choosing the right one among plenty of plugins is not an easy thing. But you should know your requirements apart from checking them all.
Here are some questions you should ask when choosing a free plugin.
How much time has it taken by developers to release updates for the plugin?
Is this plugin compatible with the latest version of the WordPress platform and suitable for your WordPress theme.
How quickly does the customer support team reply to your problems?
What are the reviews and feedback from other users?
Is it reliable or not?
You can use the premium version of the plugins because there are many advantages to using them.
The customer support team is committed and never puts down their customers.
They provide regular updates for their products to make the best use.
You can enjoy many additional features that are not part of the free plugins.
They provide documentation with their product to make it trustworthy.
Conclusion
In conclusion, WordPress plugins are a set of add-ons that allow you to do extra things with your WordPress site. They can be used to create customizations for your site. Such as adding new templates or changing the look and feel of your site. You can also use WordPress plugins to increase your site's performance. Add new features or improve the security of your site.
FAQs
Does having too many plugins harm me?
Many experts advise using fewer WordPress plugins to avoid slowing down the website and other issues. You must be sure which plugins are necessary for you and why they are vital from many aspects. Because if you can solve that problem by installing plugins, then make it possible.
Are our WordPress plugins safe to use?
Well, safety is not guaranteed anywhere. It is possible that you have used poor coding plugins and more than one plugin for the same thing. Any plugin that is not compatible with your website theme can be many more. Hackers play tricks here, and they try to get access to your website via any poor plugin.

It is one of the main reasons people recommend using trustable or reputable 3rd party plugins.

Many plugins provide security to your website. And you can use one of them.
Related Topics